Our capacity to withstand delay, challenging situations or suffering with endurance and perseverance while exhibiting good attitudes to God and our fellow men during this period.
Some of the result of the fruit of patience in our lives is that we are transformed beyond comprehension. People no longer see us but see Christ at work in our lives. Our normal trigger responses to situations will be brought under subjection as we allow the Holy Spirit directs our responses.
Patience is the strength to endure. Patient people tend to be incredibly resilient and strong people. Here we see Paul commending and encouraging the Colossians to stick it out in their faith walk. He also highlights the fact that it isn't something one can do in one's power or might because it doesn't come from 'gritting your teeth' and striving in your own power. Instead, the patience and glory-strength that comes from God can provide the needed tools to 'stick it out' which can eventually fill our hearts with joy.
Longsuffering
Patience has also been identified as longsuffering in the Bible. According to Dictionary.com this is a form of patience exercised despite troubles, most especially caused by other people. The meaning of long suffering therefore is a little bit different to patience in that it refers to an endurance we exhibit while waiting on God as we go through unpleasant circumstances. It isn't necessarily about the waiting itself, but how we respond and act during the waiting periods. The state of our minds and the tone of our responses during those seasons.
In relation to others, patience is the ability to bear the imperfections of other people, through a knowledge of our own imperfections and our need for God's mercy and forgiveness.
 "Always be humble and gentle. Be patient with each other, making allowance for each other's faults because of your love."
 Ephesians 4:2
Patience really is an interesting attribute because we need special grace to be able to truly walk in patience. At times we are all happy to receive grace from God as he patiently deals with us and waits for us to come back to Him (2 Peter 3:9). Meanwhile, we do not extend that same grace within our human relationships and do not deal in humility or gentleness with one another.
Herein enters the sweet Holy Spirit. Our ever present help. He helps set our targets and focus on what matters and what is eternal. We wait patiently because we believe in the reward we will receive at the end of our waiting period.
The Holy Spirit helps us by bringing this back to our memory and reminding us to keep our focus on the eternal goal. Reminding us that all is a means to an end so that we do not give up, and can reap the harvest of righteous living waiting for us at the end of this age.

Tweet
What we can see is temporal, that which we cannot see that is eternal is what the hope fueling our patience is based upon.
"But if we hope for what we do not see, we wait for it with patience." Romans 8:25
Is patience a virtue?
We have heard it said numerous times in passing that "patience is a virtue" but indeed it is a part of of the fruit of the Spirit. Yet it can also be one of the hardest things to practice and live out. Being careful not to bypass the lessons God is teaching us and not focusing on someone else's assignment but rather placing your focus on that which is in front of you.
AMP version of Galatians 5: 22 -23 states:
"But the fruit of the Spirit [the result of His presence within us] is love [unselfish concern for others], joy, [inner] peace, patience [not the ability to wait, but how we act while waiting], kindness, goodness, faithfulness, gentleness, self-control. Against such things there is no law."
MSG version of Galatians 5: 22 states that patience is 'developing a willingness to stick with things'
Anyone else thrown a temper tantrum last year due to hurt and disappointment from not having received that which we were waiting for. No one else? Just me?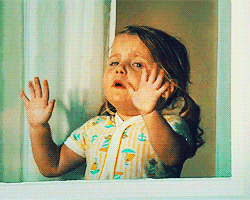 Patience is beyond just waiting and sitting pretty. It is rather about if we are pulling faces, rolling our eyes or doing the most in our reactions as we wait. Last year, there was a trend going on where people would video their children, as they would place a plate of gummies in front of them and walk away with simple instructions to the child, not to touch or eat the treat until their parent returns. Obviously children have different capacities from adults in terms of patience so you can only imagine the different video responses.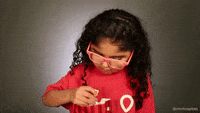 But, how are we as adults much different when it comes to waiting on God for something we want? Like the young children in the videos that waited, we can either wait and busy ourselves by doing other things, and not grumble and keep staring at the plate of treats. They distracted themselves with other things by playing with a toy or singing etc. Developing patience is a really hard skill and something we can only develop through the help of the Holy Spirit.
It can be especially difficult when you see God bringing that same blessings you are praying for to those around you. Imagine how that can make you feel. But, this is also where we learn to live beyond our feelings and trust the word of God. It's a reminder that angels of answered prayers are in the vicinity. We rejoice with those that rejoice, celebrate with those that celebrate and cry with those that cry. When we have this kingdom mindset we see the win of our fellow brothers and sisters as our win. It means the kingdom of God is advancing as its people are prospering.
God is orderly and he plans all things according to His perfect will. Trusting that He will show up for us at the right time in the right format is what we need to hold on to.
While Waiting
Prayer really and truly is the key. We pray when we have good days, when we have difficult days when are overcome by sadness and a lack of direction. Prayer while in our waiting season is absolutely paramount to re-align our minds anytime we want to be led astray by our thoughts and expectations. Romans 12:12
2. Meditating on the Word. This is how we harness the power through the Holy Spirit to walk in patience and endurance.
Further Study/References:
Journeywoman podcast
Bible Study tools
#SeekGodMore
Mo 🙂