If you're reading this, y'all we made it to the end of December 2021!
Living beyond our feelings is a lesson that is vital we learn as Christians. This means learning that feelings are fleeting. For me when I feel low that is when I need to remind myself more of the goodness of God and to go into His presence in worship. Worshipping God grants a supernatural awareness of His presence that goes beyond our current circumstances.
ln worship it's like we can see God face to face and we are able to reverence Him in the beauty of his Holiness. It captures our hearts and quietens our souls. Our worship of God takes our eyes away from our situations and we can focus on Him instead.

Tweet
Also, when usually followed by praise this invites God into our situation.
1. Blessed Assurance
One of my all-time favorite songs and that has meant much more the past few weeks has been 'Blessed Assurance' and it simply says
"This is my story, this is my song,
Praising my Savior all the day long."
I don't know about you but this is what I want the anthem of my life to be when it's all said and done. It's that I was found praising my saviour all the day long. The reason we as believers and hope bearers can sing this is because we are assured and confident that this 'Jesus is ours'. The lyrics allude to the assurance that we have a hope and future in Christ Jesus. There is no fear of the unknown because we are heirs of salvation and have been purchased by God. Christ has caused us to be reborn and born in His Spirit. We are renewed and rejuvenated. Our spirits have been revived and strengthened because we are not the source of our own strength. Rather our blessed assurance comes from our assurance in Christ. Therefore we can boldly and confidently live out our purpose of 'praising our saviour all the day long.'
1 Peter 1: 3 - 7 (NLT)
All praise to God, the Father of our Lord Jesus Christ. It is by his great mercy that we have been born again, because God raised Jesus Christ from the dead. Now we live with great expectation, 
4and we have a priceless inheritance—an inheritance that is kept in heaven for you, pure and undefiled, beyond the reach of change and decay. 
5 And through your faith, God is protecting you by his power until you receive this salvation, which is ready to be revealed on the last day for all to see.
6 So be truly glad. There is wonderful joy ahead, even though you must endure many trials for a little while. 
7 These trials will show that your faith is genuine. It is being tested as fire tests and purifies gold—though your faith is far more precious than mere gold. So when your faith remains strong through many trials, it will bring you much praise and glory and honor on the day when Jesus Christ is revealed to the whole world.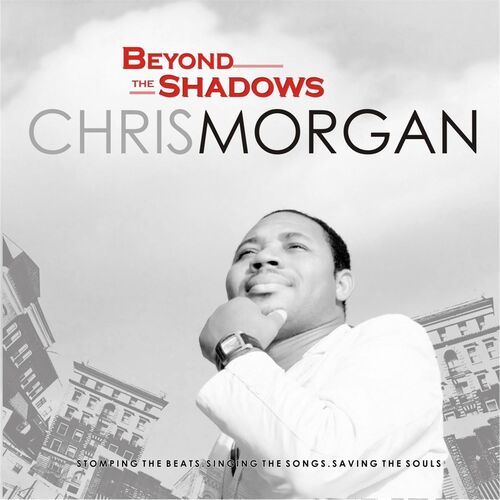 Often as I Breathe by Chris Morgan still remains one of my all time favorites.
"Daily as I live and often as I breathe let my whole life be expressions of your grace."
The prayer is that Lord let my life reflect your goodness and faithfulness always. We do not believe the deception that says we come to God's presence already perfect and complete. No it's in his presence that we encounter His wonder working power and transforming Spirit. Our life and the way we submit to the leading of the Holy Spirit can truly show the grace of God at work in our lives. It's not our human responsibility to present Christ to the world but it is our responsibility to allow the Holy Spirit to work in our lives so that the nature of Christ within us can naturally and genuinely flow to our world. This relives us of the pressure to feel like we must say the right thing, do the right thing and make the right choices. Because WE are not the ones doing it. Submitting to the Holy Spirit gives us an understanding that HE directs and leads us. We have a confident hope and can fully trust in his leading power. Just imagine God selecting you as a vessel in which to show His goodness and faithfulness to the world. That is such a huge privilege and great blessing.
3. Ijoba Orun
This Yoruba song is a call to sober anyone up and realizing that our end goal is to reign with God in Heaven. Heaven to my understanding isn't necessarily a geographical location but rather a disposition we get to where we are not limited by our earthy bodies and vessels. It is in being in the presence of God where our joy is full and where our blessings are incorruptible. It is in Heaven that our soul reaches its peak and is fully satisfied as we will constantly be in the presence and atmosphere of the spirit of God.
Philippians 3: 17 - 21 (NLT)
17 Dear brothers and sisters, pattern your lives after mine, and learn from those who follow our example. 18 For I have told you often before, and I say it again with tears in my eyes, that there are many whose conduct shows they are really enemies of the cross of Christ. 19 They are headed for destruction. Their god is their appetite, they brag about shameful things, and they think only about this life here on earth. 20 But we are citizens of heaven, where the Lord Jesus Christ lives. And we are eagerly waiting for him to return as our Savior. 21 He will take our weak mortal bodies and change them into glorious bodies like his own, using the same power with which he will bring everything under his control
4. In Your Presence
This song boldly declares that in the presence of God is fullness of joy and at his right hand are pleasures forevermore. This song declares that everything we need is in the presence of God. "Every need unspoken, every broken heart can be healed and all burdens will be lifted". The joy that comes from seeking God's face is impenetrable and cannot be replaced by anything. Regardless of how you might feel about things and situations God still remains sovereign. God's sovereignty means that he has the power and ability to do all things and nothing is impossible for him to do. Then why does it seem like sometimes God doesn't just give us what we want? It means that everything God knows we need that our soul truly needs is provided to us. Beyond the additional things we would like to have, God provides ALL that we could ever possibly need to thrive.
5. Here We Are
God inhabits the praises of his people. His presence is felt when we praise him.
For every answered prayer
Oh yeah, for always being there
For love that hears us when we call
For arms that lift us when we fall, oh Lord
Oh, You have always been
Right beside us, leading us all along the way
And we made it through (we made it through)
Because of You
We can only return the gratitude to God for his constant care and love for us. Out of the abundance of the love God has poured on us, is that which we can return to Him. For the fact that He answers when we call and lifts us when we fall. In case you think that God hasn't answered you or heard your prayer, imagine that as you are reading this now you have eyes that can see, a mind that can comprehend these words, access to an education to even be able to read and access to internet and the right technology to read this content. Moreover, think back to your darkest pits and the fact that it's a memory and not a current state, that's an answered prayer. You may feel like where you are now isn't much different but if we reason it within ourselves you can see that there is a change, even as we see a new day.
Remember that our worship of God takes our eyes away from our situations and we can focus on Him instead.
#SeekGod
Mo 🙂